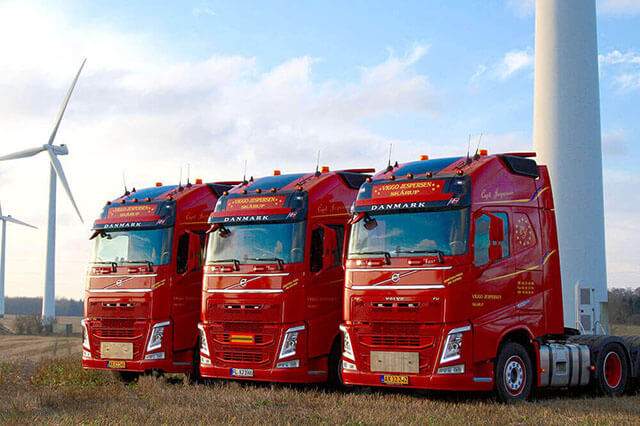 Fleet of Vehicles
We have approximately 27 lorries and about 30 trailers.
VJ Transport has developed special trailers for the carriage of bulky items, thus facilitating the haulage of large and high loads that cannot be conventionally transported.
All our lorries are equipped with fleet control which enables us to track all our vehicles, thus allowing us to provide our customers with the best possible service.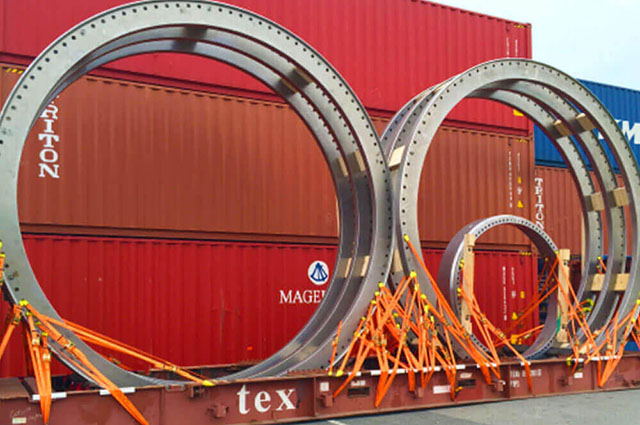 Our services
At VJ Transport, we perform services for customers all over Europe. We are specialised within the steel and wind-turbine industries. We give absolute priority to quality and, to us, the haulage of bulky items is a point of honour. We are experts in lashing, and we strive to comply with the rules in force – as regards both staff and equipment – in order that our customers can confidently ship their goods with us.
Most frequently hauled items:
Flanges
Plates
Rods
Panels and units
Concrete
VJ Transport holds all necessary permits for the haulage of high and wide items, throughout Europe.
Among other things, these permits comprise the haulage of hoops of diameters of up to 6.5 meters. Moreover, VJ Transport holds permits for the haulage of wide abnormal loads of widths up to 6,5 meters and a loading capacity on 80 tons, throughout Europe.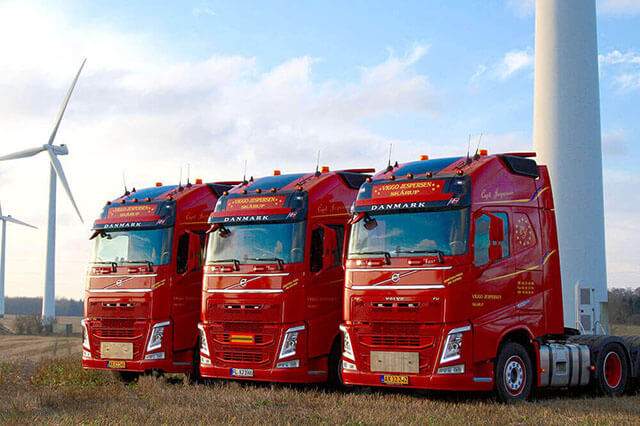 Profil
VJ Transport was established in 1993 as a haulage contractor business with 1 lorry. Over the years, the haulage contractor got considerable experience under his belt and, subsequently, expanded his business which, now, comprises 13 lorries and more than 22 trailers – including purpose-built trailers.
We have specialised in services for the wind-turbine industry and mainly transport items pertaining to this sector. Find more information at Steel Shipping